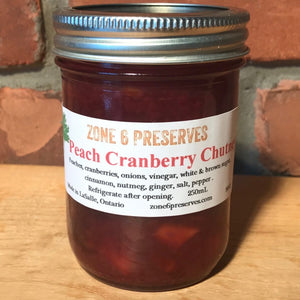 Sweet and tart flavours make this chutney suitable for a variety of uses.
We start with fresh peaches and cranberries, simmered with red onions and vinegar, then add brown sugar and a variety of "warm spices."
This chutney is a real treat on cheese and crackers, toasted French bread, and as a topping for pork or chicken.