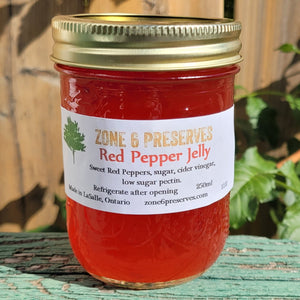 This is the most versatile pepper jelly. It is the perfect combination of sweet and tangy - ideal for cheese trays. Often used as a glaze for meats and fish or mix with cream cheese to make a dip.
Whisk a spoonful with olive oil for a delicious salad dressing.
Zone 6 Tip: Add to your grilled cheese sandwich. Trust us. 
250ml.